Departure Signature Wing Marinade + Glaze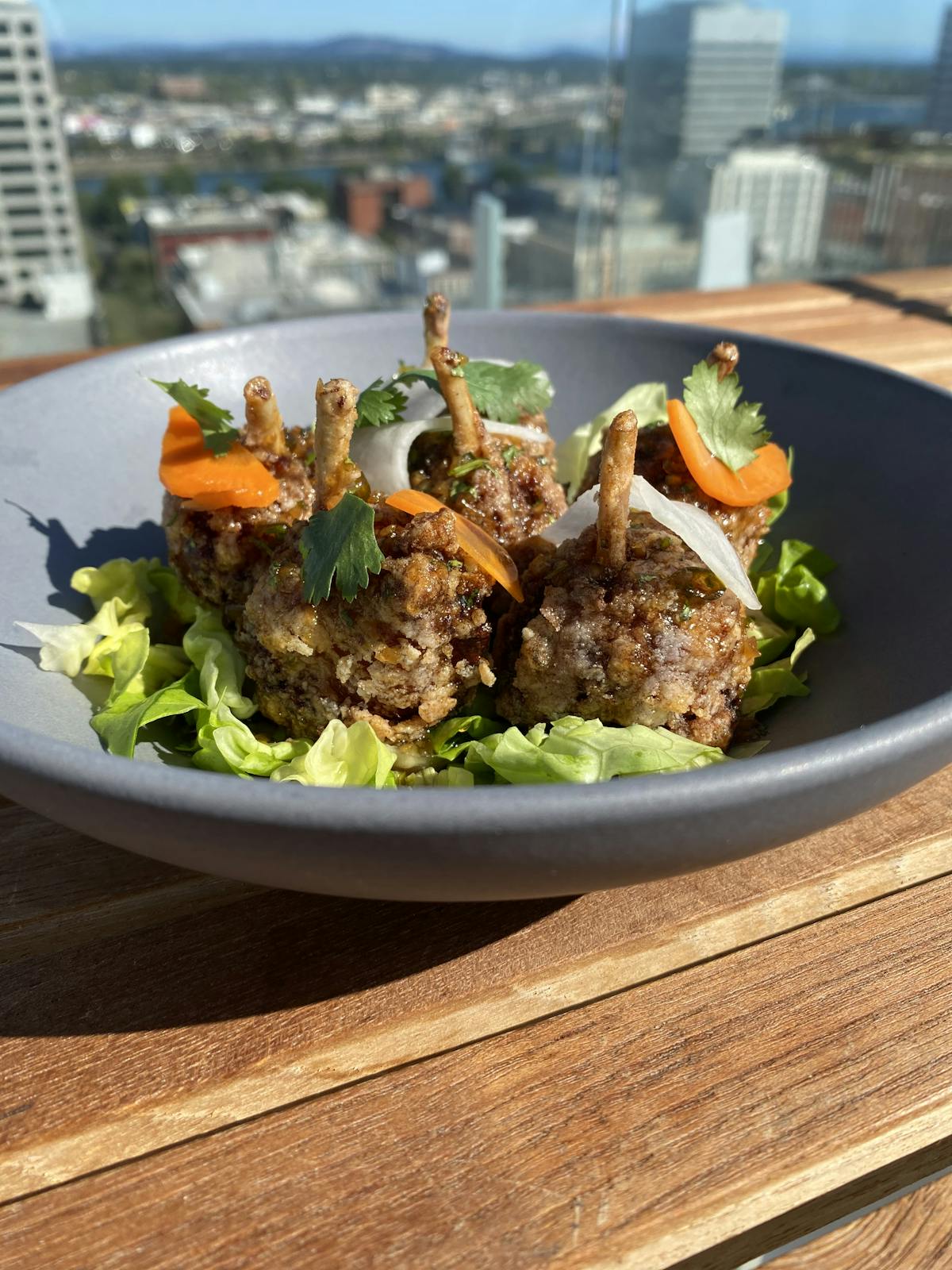 MARINADE
Yield: 1 quart
Shelf Life: 7 days
INGREDIENTS:
150 g Ginger (minced fine)
380 g Soy
90 g Rice Vinegar
25 g Sugar
METHOD:
1. Combine all ingredients and mix well.
2. Label, date and store in refrigerator.
3. Let sit overnight prior to using.
4. Marinate chicken for 24 hours, then drain and cook.
(check out our IGTV video to see Chef Gregory Gourdet teach how to prepare our wings at home)
WING GLAZE
Yield: 1.5 quart+
Shelf Life: 7 days
INGREDIENTS:
480 g Palm sugar, shaved
560 g Sugar, white granulated
640 g Water
108 g Garlic, minced fine
160 g Fish sauce
240 g Lime juice, fresh squeezed
17 g Thai chili, thinly sliced
48 g Cilantro, chopped well, including stems
METHOD:
1. Dissolve sugar in water over high heat.
2. Add garlic and simmer (liquids will begin to bubble up!).
3. Add fish sauce, lime juice and chili.
4. Reduce as fast as possible until light and syrupy. Cook to approx. 227 F.
5. Cool sauce in ice bath, add cilantro once cooled.
6. Label, date and store in refrigerator until ready to use.
Click for the full step-by-step recipe @sagerestaurantconcepts Instagram!